Current
CBI celebrates 2020 Chemistry Nobel prize
What a happy coincidence that on the day of the announcement that Jennifer Doudna and Emmanuelle Charpentier were awarded the Nobel Prize in Chemistry for basic science at the interface of Chemistry and Biology, CBI's monthly Chalk Talk featured the labs of two women, Amanda Woerman and Jeanne Hardy. Jeanne took a moment to mark the historic occasion, expressing both the happiness felt by many who are "really thrilled to be doing science at a time when women are able to do great science and be recognized," and also encouragement to the entire community to continue to find ways to make science welcoming to everyone.
Adrian Lorenzana wins NOBCChE First Prize Poster Award!
CBI Trainee Adrian Lorenzana won first prize in the Materials Science and Engineering category in the NOBCChE ConneXions Poster Competition for his poster presentation "Force-responsive Materials Utilizing Cryptic Crosslinking Sites." Congratulations Adrian!
More News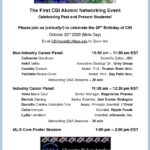 Oct 23: CBI Alumni Networking Event
-
October 23, 2020, 10am-2pm Join us for this online event to celebrate the 25th birthday of the CBI Program! Featuring…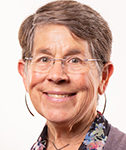 Lila Gierasch elected to the National Academy of Sciences!
-
Read the press release and her member profile! Lila's research focus for decades has been protein folding, that is, how…